Roosterfish
Other Names: Pez Gallo, Papagallo
Physical Description:
Grayback, silver body with two pronounced diagonal stripes. Pectoral fin long and sickle-shaped, dorsal fin very elongated and supposedly has a likeness to a rooster's comb, hence the common name. The tail fin is deeply forked as is typical of all members of the jack family.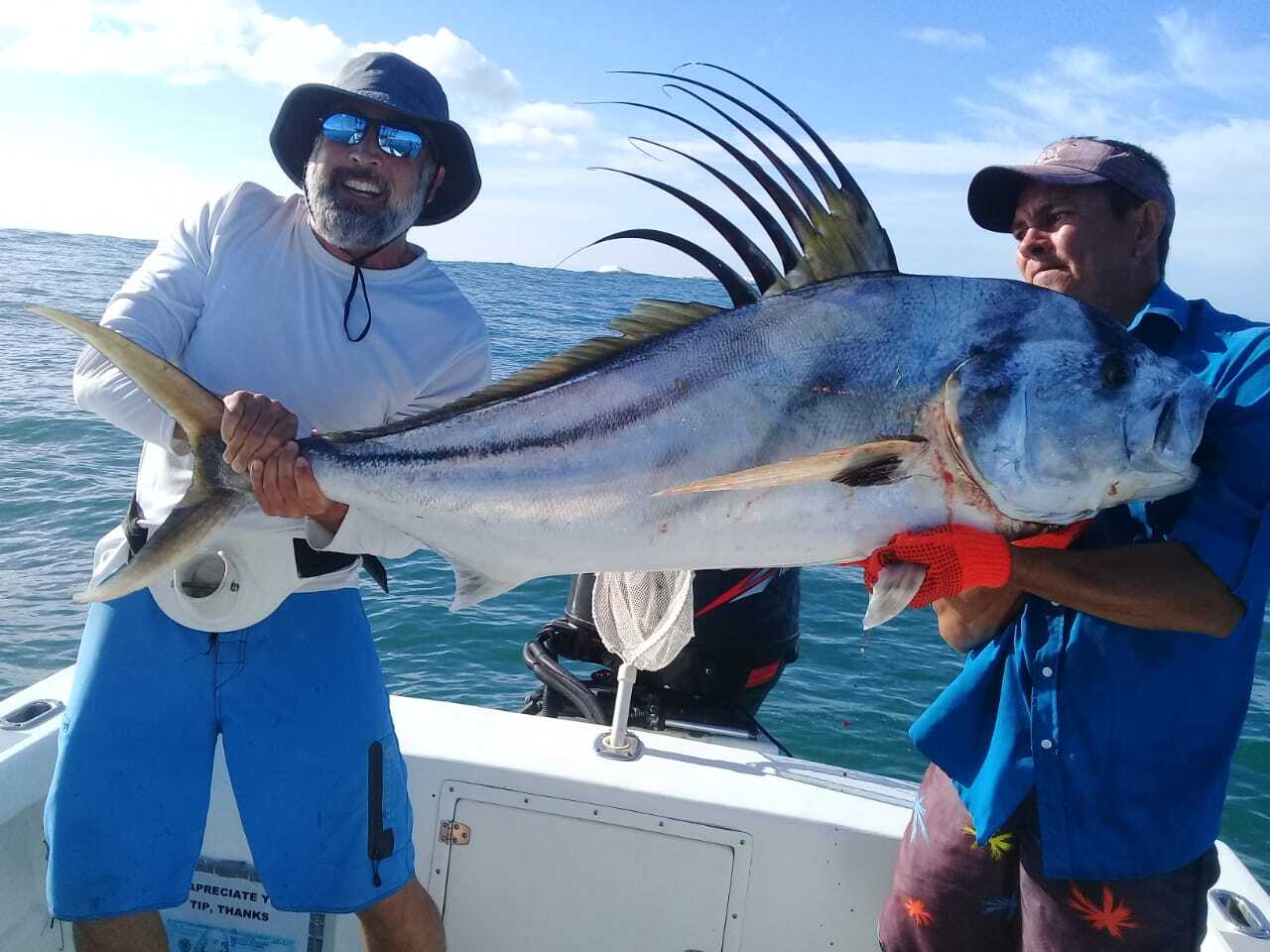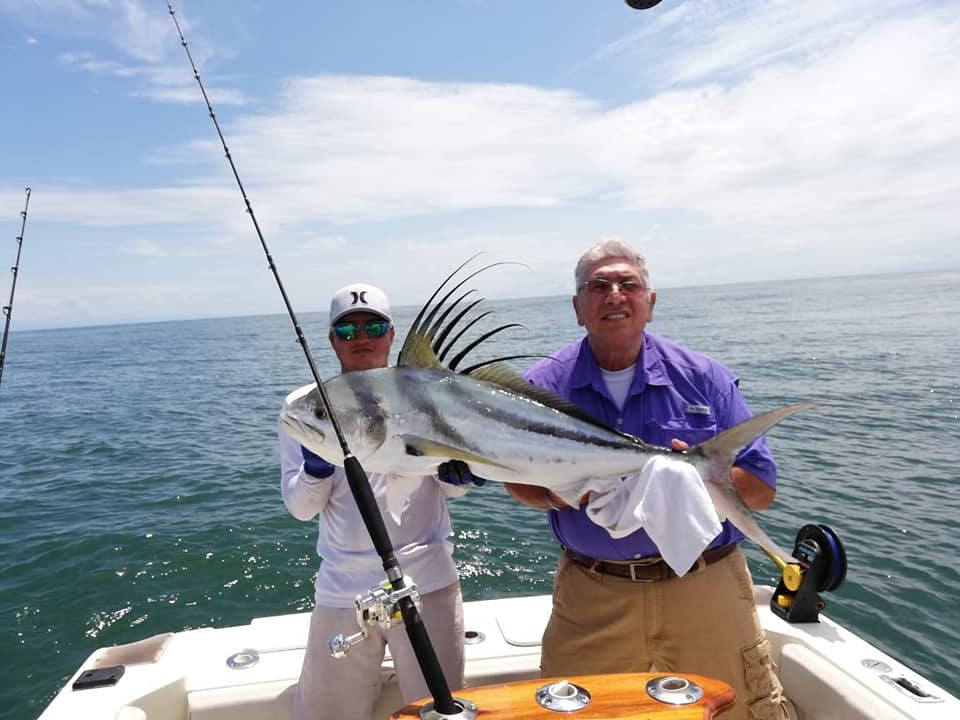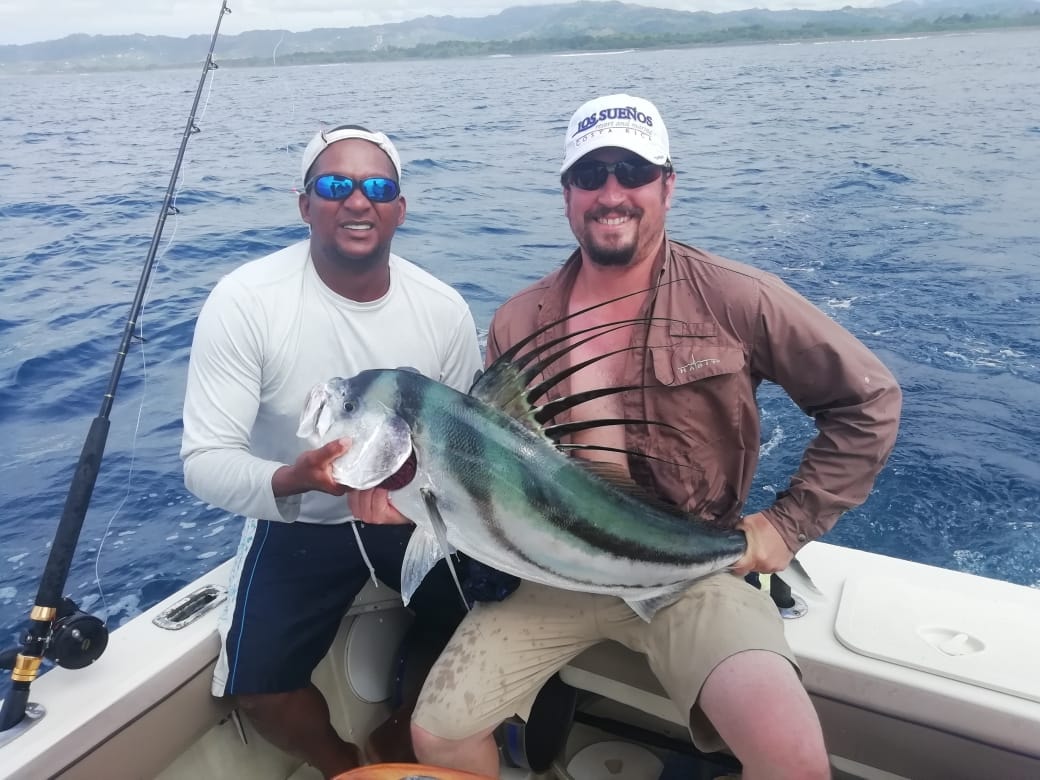 Range:
The Pacific Ocean, Sea of Cortez
Feeding Habits:
Live bait, with mullet and sardines as their favorite. Rarely taken on lures, but when feeding will hit surface jigs.
Sporting Qualities:
An angler will see the roosterfish come upon and boil on the trolled bait. They will typically circle and whack at the offering before actually crashing on it. A furious fighter with unequaled stamina, unpredictable slashing moves, jumps, and long screaming runs.
Habitat:
Surf and Rocky areas offshore. It can also be found near islands and reefs.