Fishing Charters in Tamarindo Costa Rica
Tamarindo fishing is the number one tourist activity for travelers visiting the northern province of Guanacaste in Costa Rica. The Tamarindo region lies along the beautiful Pacific ocean where there is plentiful inshore fishing just off Tamarindo beach. Inshore fishing in Tamarindo means fishing in waters that are very rich in natural marine resources such as red snapper, cubera, yellowtail, rooster, dorado, and many other inshore species. Bottom fishing in Tamarindo means your chances of hooking into a colorful roosterfish or a giant cubera snapper are very high
Sport Fishing Boats in Tamarindo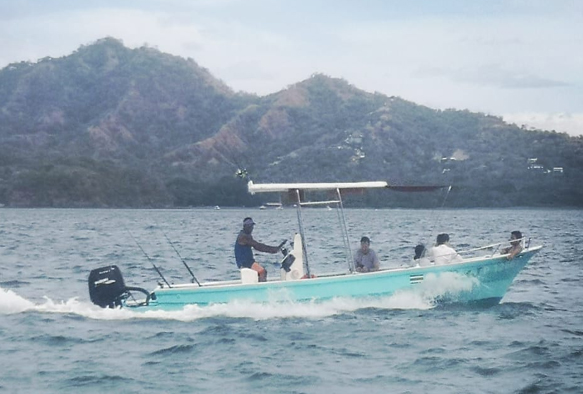 28: ft Charter
Location: Tamarindo Beach Guanacaste
Included: Snacks, beers, and beverages.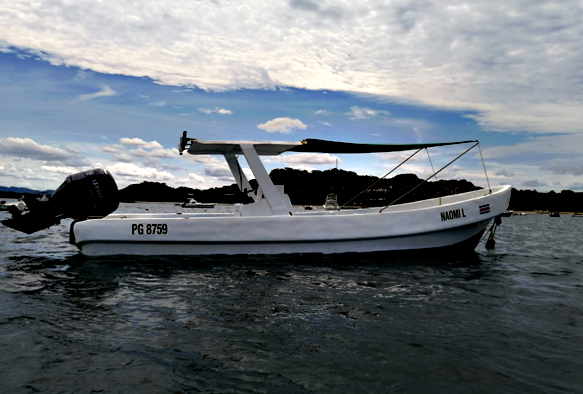 28: ft Charter
Location: Tamarindo Beach
Included: Snacks, beers, and beverages.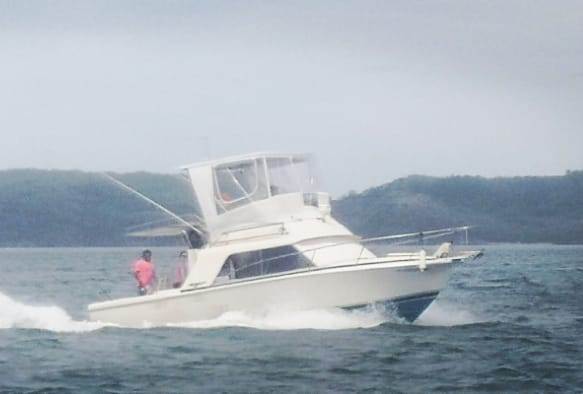 32: ft Charter
Location: Tamarindo Beach Guanacaste
Included: Snacks, beers, and beverages.
Deep-sea fishing in Tamarindo is great owing to special conditions of the northwestern corner of Guanacaste's coastline: the continental shelf descends very close to the shore. Our boats don't have to run more than 40 minutes to reach the point where the continental shelf descend, is in that point where the fishing for a large variety of species is great, including bill-fishing, Dorados, Wahoo, Grouper, and others species (check the Guanacaste fishing seasons page and learn when is the peak season for different species). These fertile grounds are rich in the sail, marlin, Dorados, and seasonal Yellowfin tuna and Wahoo makes fishing in Tamarindo worldwide famous. From bottom fishing (for Red Snapper or Grouper) to deep-sea fishing this area is a favorite fishing destination for hundred of anglers year-round.
Tamarindo Fishing Charters
Term of Blue Water Fishing is owing the pelagic game fish, such as sailfish, Marlin, Wahoo, Dorado (Mahi), Yellowfin Tuna prefer deep water, ranging from the surface to beyond 500 fathoms; offshore Tamarindo sport fishing grounds are about 1200-2000 fathoms, the continental shelf is around 40 minutes run away from shore. Although, We could think about the rule is the deeper the water the bigger the fish, but it is only a rule, many Marlin world record has been caught at Bat Islands(Papagayo fishing region) where the deeper water is around 80 fathoms, so it's just a rule of thumb. You never know when or where a big fish will strike.

Tamarindo sport fishing region is worldwide known for its first-class sport fishing. The variety of species at this waters let us offer a wide variety of fishing to our clients: experimented fisherman or who have never held a fishing rod in their hands. Our Tamarindo sportfishing charter also accommodates the preferences of the veteran fisherman with a complete range of fishing techniques and the finest tackle and equipment.

Skipjack abound in the Tamarindo waters, the nearby Gulf of Papagayo attracts and keeps them around here and they are not alone, Blue Marlin, Striped Marlin, and Sailfish all love to feast on Skipjack Tuna. It is another of the main reason why the Tamarindo fishing region is a very productive year around: deep-sea waters and plenty of food.