Playa Ocotal Guanacaste
Ocotal Beach is a very quiet place, ideal to enjoy your holidays. Here we give you a little guide on what you can find in the area. This pale gray sand beach is about 700 meters long, with gentle waves and crystal clear waters. Ocotal Beach is located in the Gulf of Papagayo, southwest of Playa del Coco, in the province of Guanacaste; about 42 km from the city of Liberia and 251 km from the city of San Jose, capital of Costa Rica. This area is surrounded by hills and cliffs covered with vegetation, dry forest typical of the region.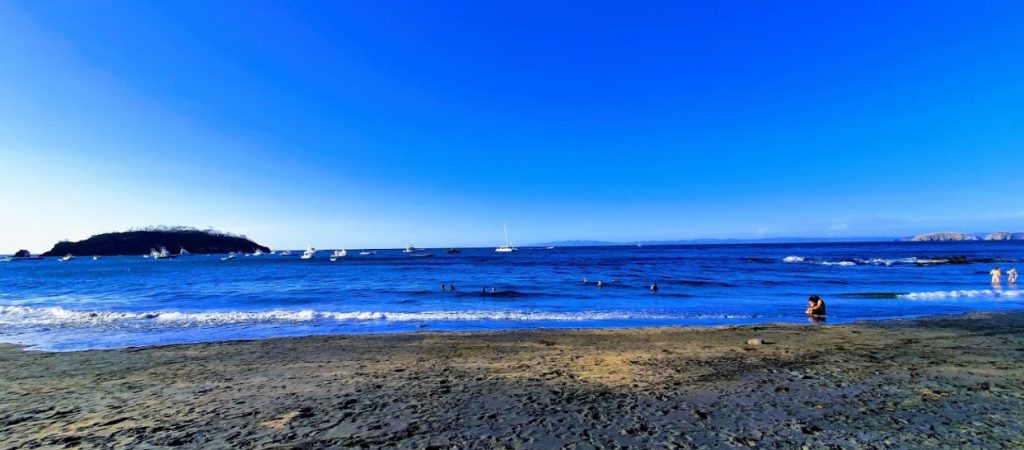 Being a small beach, there is not too much trade like in Playa del Coco; ( Check this Coco Beach Fishing Boats )There are very few restaurants, lodgings, and discos, but it has some very good hotels, as well as condominiums and houses in the hills. It is certainly an ideal place for travelers who want to get away from the hustle and bustle of Playas del Coco and surround themselves with nature.
A great advantage to travel to Playa Ocotal or on the beaches surrounding Guanacaste is the proximity of Daniel Oduber International Airport to Liberia, which facilitates quick access to the area. It is important to mention that this area has been awarded the "eco-friendly blue flag" which certifies Ocotal Beach's high standards of safety and environment.
Activities
Ocotal Beach is one of the cleanest and quietest beaches in Guanacaste, ideal for watching its exuberant marine life. There are some species such as tropical fish, seahorses, manta rays, puffers, snappers, Sport Fishing, eels, and butterflyfish.
You will also find a wide variety of sea urchins and corals. In addition to being visited frequently by dolphins and humpback whales during the months of December and April.
To the south, Bahía Azul or Pez Vela, a sportfishing area, Read Ocotal Fishing, offers an impressive panoramic view of the Gulf of Papagayo. Also south of the beach, in Punto Serial, it is recommended to snorkel and dive, to "Las Corridas" and on the island of Cantina, these points are located very close to the coast.
Due to the characteristics of this place, we recommend:
Diving
Tuba
Swimming
Kayak
The Peach
At the entrance of the beach, you can rent the necessary equipment to carry out these activities.
If Ocotal Beach seems too quiet for you, we recommend doing day trips and enjoying many activities, amazing food in a relaxed atmosphere.