Enjoy the Best Sport Fishing in Costa Rica
In addition to some of the world's best fishing, Costa Rica is a beautiful country, with mountains, lakes, volcanoes, and islands. Though the nation has an overall tropical climate year-round, the weather varies somewhat, depending on the elevation, but it is perfect for year-round Costa Rica fishing.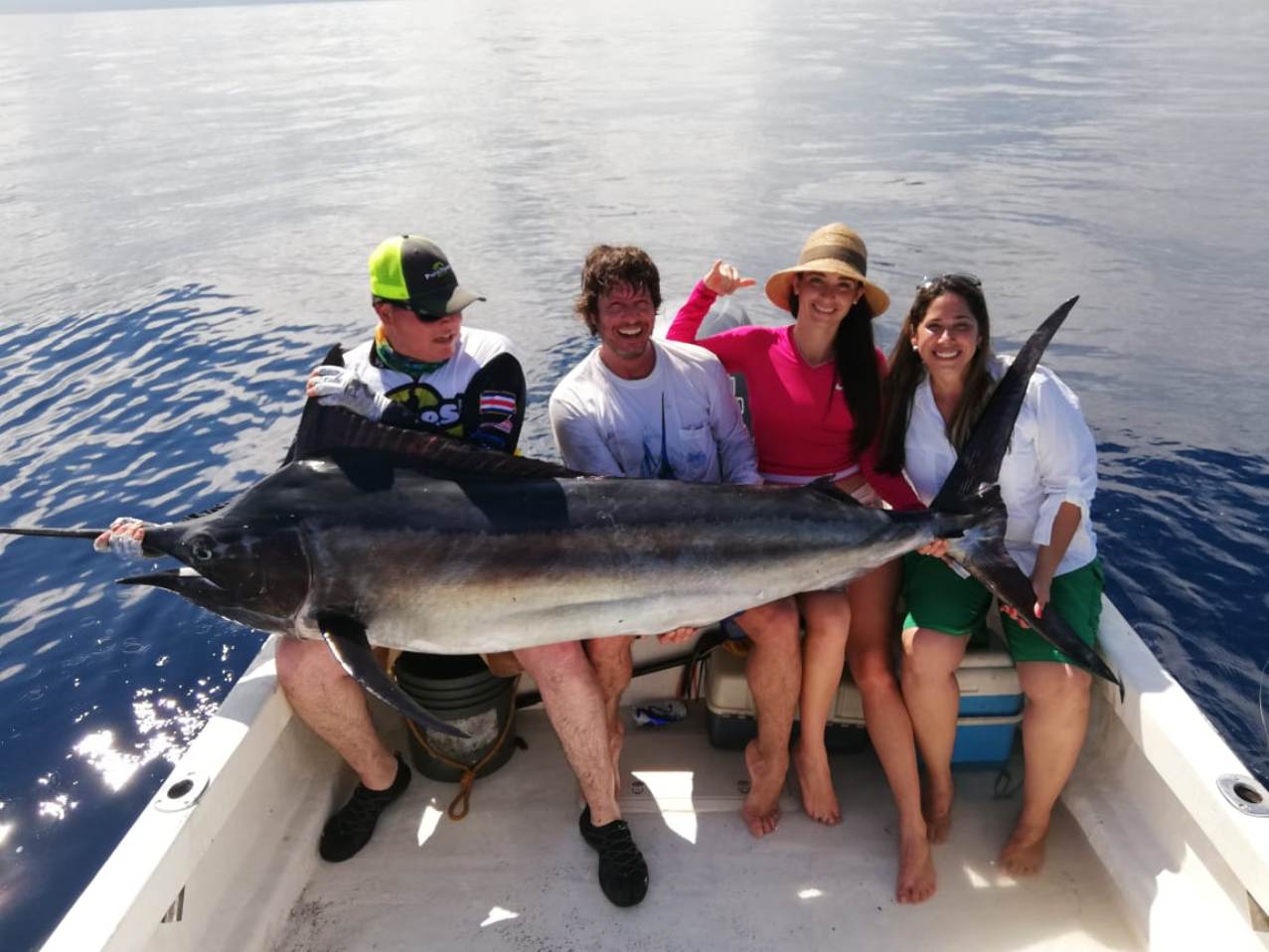 Costa Rica is a democracy, and it's very concerned with its environment. In fact, it's the "greenest" country in the world, according to the New Economics Foundation.

As a result of this clean, green environment, fishing in Costa Rica is a major draw for outdoorsmen. Fishermen come from all over the world to participate in Costa Rica fishing, in these pristine waters off the coasts.

Although the country has 132 miles of coastline on the Caribbean, it's the Pacific coast that receives the most attention from anglers, which is where the best fishing in Costa Rica is.

There are 631 miles of beautiful coast on the Pacific, along with world-class saltwater fishing. Costa Rica holds hundreds of fishing world records, including those for fly fishing, all tackle, and line class records. Record fish include blue marlin, sailfish, dorado, cubera snapper, wahoo, bonito, and roosterfish.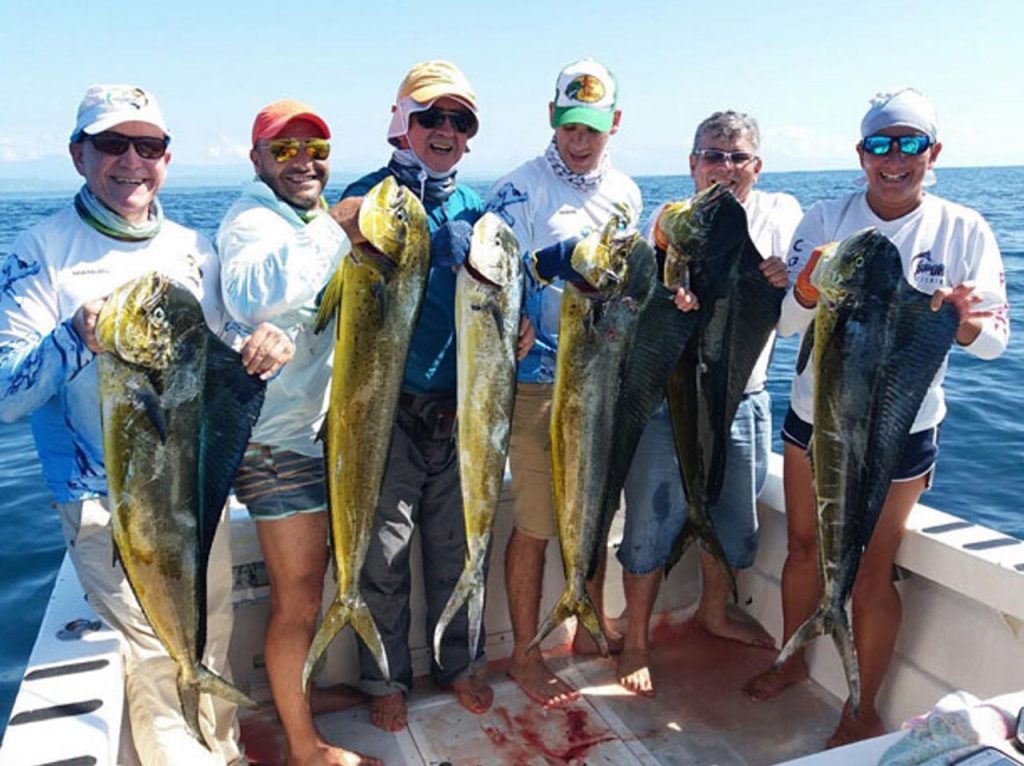 Fishing Charter and Beaches Nearby Gulf of Papagayo
Most Popular Costa Rica Sportfishing Species
Perhaps the most sought after species for Costa Rica fishing is marlin. Both blue and black marlin are regularly caught off the coast, and a striped marlin is occasionally taken. Some individual marlin weighs more than 500 pounds. Costa Rica Marlin fishing is great almost year-round, with the action slowing some in June, July, and August. The best time to catch a blue marlin in Costa Rica in May, October, and November. For black marlin, the best months are October, November, and December.

Costa Rica sportfishing will give you the best chance to hook up with a large Pacific sailfish, according to many anglers. Big sails can be caught any time of the year off Costa Rica, but the action is usually hottest in February when it's not uncommon for an angler to hook several fish in a single day. Los Suenos Fishing, on the central Pacific coast, is often considered to be the most productive area, although sailfish are common off the entire Pacific coastline.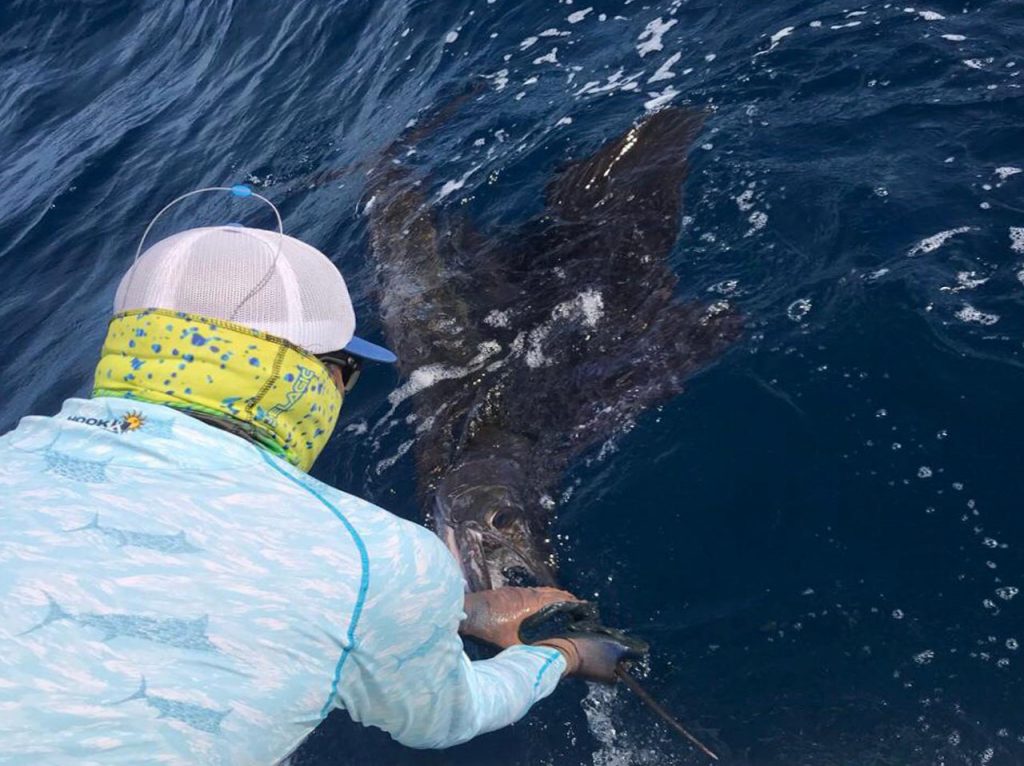 Dorado, also known as a dolphin or mahi-mahi, is another top target in Costa Rica. These are beautiful fish that put up a spirited fight when hooked. They're also excellent on the table. Dorado can reach weights of over 60 pounds in the Costa Rica fishing grounds, and the best time of the year to catch the big ones is October through December.

Roosterfish is another popular Costa Rica sports fish. These fish are usually found inshore and nearshore, and once hooked, they put up a dazzling fight. 80-pound plus roosters are not an uncommon catch while fishing in Costa Rica. The world record, a 114-pound fish, was caught in Baja California, but many anglers expect the next world record to come from Costa Rican waters.

The wahoo is one of the fastest fish in the sea, and once hooked, it makes sizzling runs. These fish can be found in good numbers in nearshore Costa Rican waters, especially around islands. The occasional wahoo is caught offshore, too. The best time to fish for wahoo fishing in Costa Rica is from June through July.

Snook are caught all along Costa Rica's coast. The world record, at 57 pounds, 12 ounces, was caught off Quepos, located on the central Pacific coast. Snook can be caught year-round in Costa Rica, and numerous large specimens are hauled in regularly. Since most anglers come fishing in Costa Rica for billfish so there is not a lot of pressure on the snook population.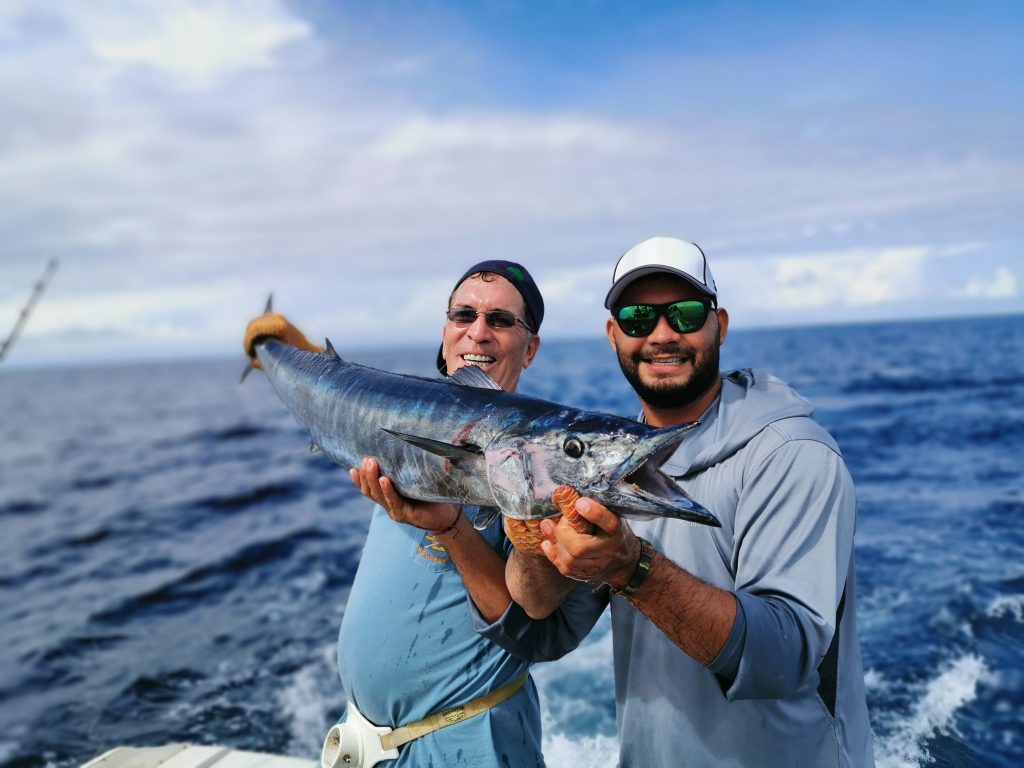 Costa Rica Fishing Guides and Charter Boats
If you're planning a trip that includes fishing in Costa Rica, you'll need to get in touch with a good Costa Rica fishing guide or charter boat captain. Costa Rica fishing charters offer a variety of fishing, including bottom fishing, offshore trolling, inshore fishing, and nearshore angling.

Costa Rica charter boats and their fishing guides know the area and know where to find the fish. Several offer package deals that include lodging and you can book a complete Costa Rica fishing vacation.