Costa Rica Fishing, Sport Fishing in Flamingo
Anglers know that Costa Rica is where offshore sport fishermen from all over the world gather to enjoy the thrills and action their passion for fishing provides them. And they know it's Costa Rica fishing that provides the best chance at catching the biggest, the most, and the largest variety of species to target.
We are located in Flamingo, which is on the northwest pacific coast of Costa Rica, in the province of Guanacaste. Flamingo was the earliest sport fishing area in Costa Rica. The first international Sail Fish Tournament was held in Flamingo in 1982 and our boat, the Scorpion, placed first in the tournament with forty-six releases in three days of fishing.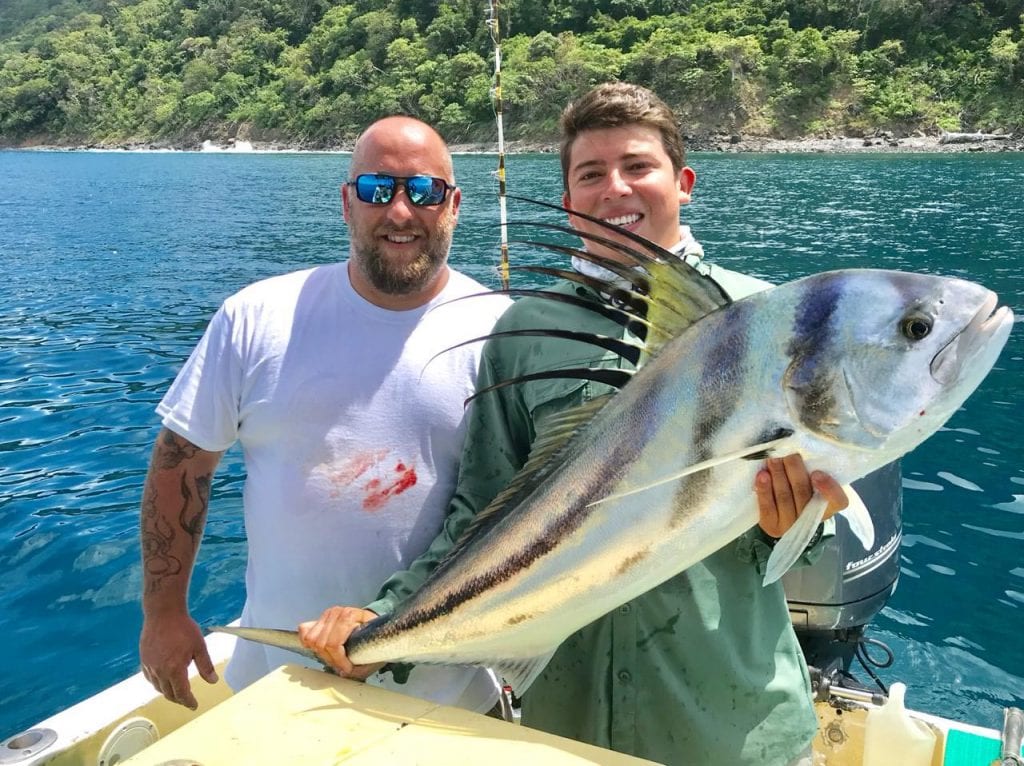 Flamingo has beautiful white sand beaches, four and five-star hotels, 18 hole golf course, and great places to eat. Its fish-ability is known over the world. This is mainly due to the continental shelf starting eighteen miles to the west of Flamingo where the water depth drops from 360 feet to 3,600 feet and a few miles west it drops to 10,000 feet.

This drastic drop causes an upwelling of cold water, bringing with it nutrients needed to sustain a good fish population.
Tamarindo Fishing, Papagayo Fishing, and Guanacaste Sportfishing in Costa Rica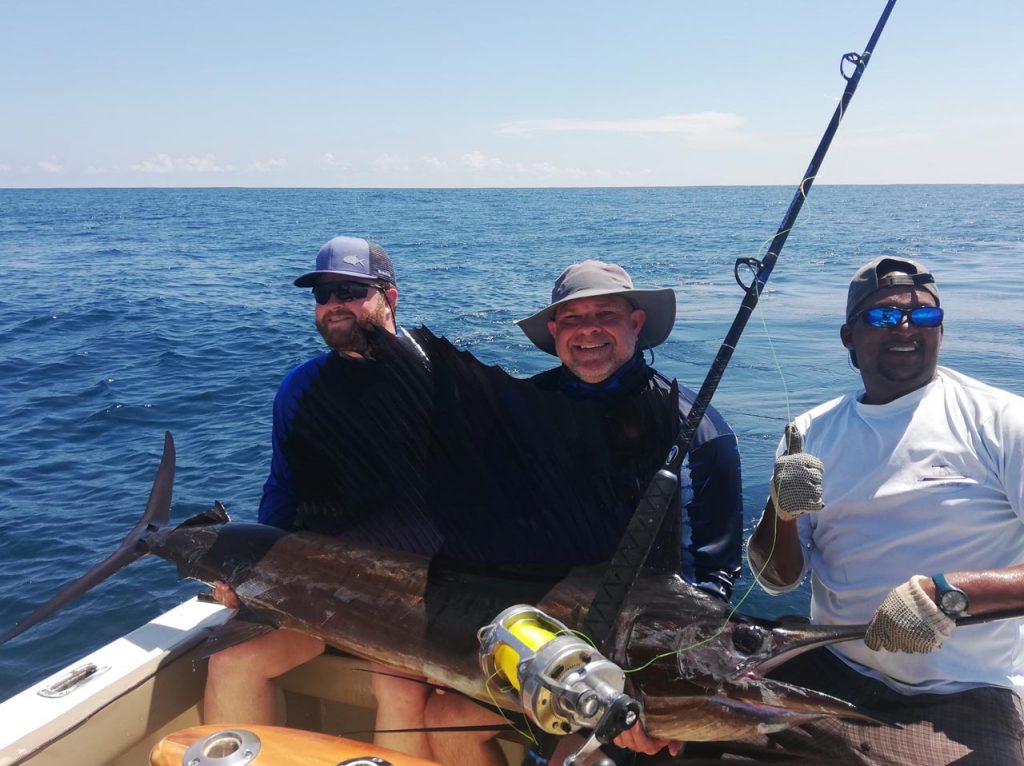 Fishing in Costa Rica means unlimited great fishing hot spots. From the great southern sport fishing near the Osa Peninsula to fishing in Guanacaste in the northwest which is where many anglers say the best marlin fishing in Costa Rica is. We fish in Tamarindo and Papagayo, both high-quality sport fishing regions.
Tamarindo fishing means deep water many thousands of feet deep which is where a multitude of pelagic species call home. Tamarindo fishing, like Papagayo fishing, offers a wide variety of available big game sportfish that include marlin, sailfish, wahoo, tuna, and many more including many anglers' favorite roosterfish.

Tamarindo and Papagayo fishing grounds have such fertile waters that anglers come from locations worldwide to experience the charter fishing in Tamarindo and Papagayo. And you do not have to be a professional or even experienced angler to enjoy a Costa Rica fishing charter. Even if you have never been deep sea fishing in your entire life you will have a blast on one of our fishing charters. Our Captains and mates are very experienced and enjoy fishing on the top boats in the entire Guanacaste province.
Costa Rica Fishing Guides and Charter Boats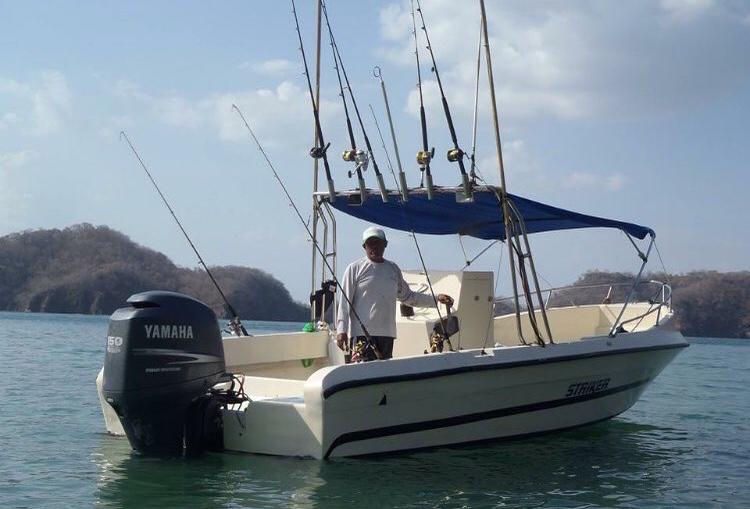 If you're planning a trip that includes fishing in Costa Rica, you'll need to get in touch with a good Costa Rica fishing guide or charter boat captain. Costa Rica fishing charters offer a variety of fishing, including bottom fishing, offshore trolling, inshore fishing, and nearshore angling.
Fishing Boats and Beaches Near Flamingo

Costa Rica charter boats and their fishing guides know the area and know where to find the fish. Several offer package deals that include lodging and you can book a complete Costa Rica fishing vacation with lodging included or just charter the boat separately. Either way, you want a Costa Rica fishing service that has the experience and works well together, much like a professional sports team.
Your Costa Rica charter boat Captain and first mate should know each other well as far as experience together on the boat. When you get hooked up to a big billfish species like a blue marlin it takes total teamwork to get these giants of the Pacific Ocean to the boat. It takes the Captain to maneuver the boat properly and the mate has to guide the novice angler as well, at least until he gets the hang of it.